This little restaurant has been open for a few years in the Four Corners area of Whitby (
126 Brock Street South). I usually avoid driving in this part of town because it gets congested with traffic and I can get stuck waiting for a few light changes to get through the intersection (a huge peeve of mine). I usually drive the side streets when getting around downtown. Doing this, I miss the main attractions....
Today I stopped in at Gourmet Pizza & Kabob to try a pizza special of theirs (a large 4 topping pizza for $10). My order was a pizza topped with Halal pepperoni,
Halal

sausage,
Halal

bacon and onion. Obviously the place is Halal. I also ordered two garlic dipping sauces.
As I waited for my pizza I couldn't resist the siren's call of a spit of chicken spinning, crisping up and whispering my name. As my pizza was delivered I ordered a shawarma with the works (lettuce, tomato, cucumber, onion, pickles, turnip, garlic and hot sauce). The cost? $4.50.
Trying a slice of the pizza I was underwhelmed. It tasted pretty mass produced. An unremarkable industrial crust with cheap tasting meats. I guess you get what you pay for sometimes.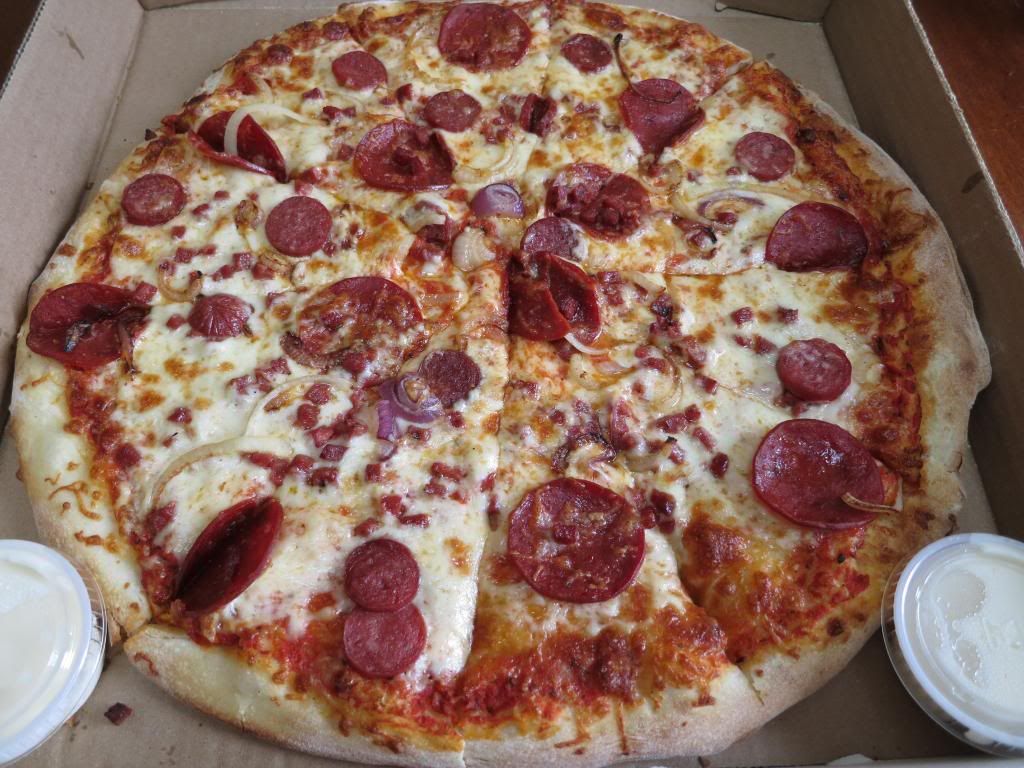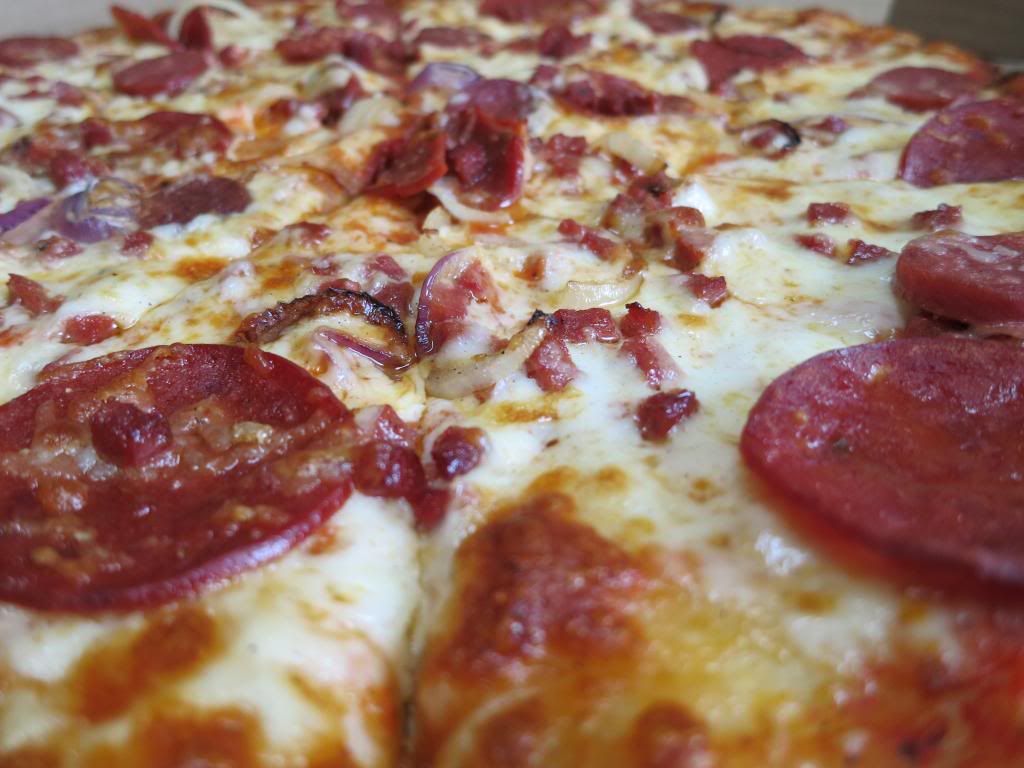 The shawarma on the other hand was very nice! It was subtly spiced, the char from the spit roasting of the chicken dominated the flavour. It was moist and plentiful. The garlic sauce was creamy and slightly sweet, I could not pick out the hot sauce very much at all. In a pinch this'll be my go to shawarma place in the Durham region. It's not quite on par with Cyrus, but, it's 15 minutes closer to my house and the price is very respectable.